Meet Dr. Brandi M. Lindsey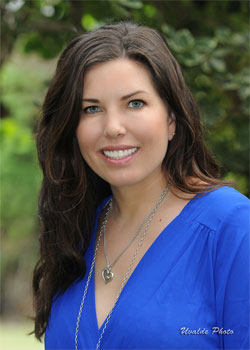 Dr. Brandi Lindsey grew up in a quiet town in the Texas Panhandle. She graduated from Michigan State University with a Bachelor of Science in Human Biology and from the University of Detroit Mercy with her Doctor of Dental Surgery in 2010. She practiced in Miami, FL & Amarillo, TX before moving to the wonderful town of Uvalde. Dr. Lindsey enjoys spending time with her beautiful, loving family.
Dr. Brandi Lindsey wants to provide her patient's with the highest quality of care. Uvalde Dental strives to provide patient education and conservative treatments to maintain a healthy dentition throughout the patients' lifetimes. She has dedicated herself to the art and science of dentistry. Dr. Brandi Lindsey is a lifelong learner and is constantly training the dental staff and herself to provide you with the best and latest treatments. She and her staff strive to provide preventative care and education to all of their patients.