Meet Our Team
In case you haven't already met our hygienist Melissa, here she is! She provides skilled, wonderfully gentle, and compassionate care for all our patients-exactly what we like to encompass here at Uvalde Smiles! Melissa stays inspired by attending Live CE's, connecting with other hygienists and listening to informative podcasts! She's been with us for a while part-time, but she'll be with us full-time now! Hooray!
---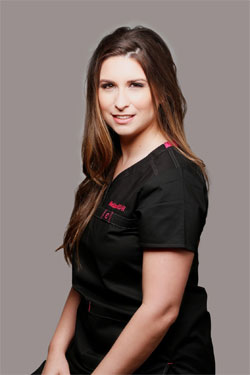 Melissa Hohman
Registered Dental Hygienist
Melissa grew up living in Uvalde and surrounding Hill country areas, where she is a 2004 graduate of Utopia High School. She continued her education at SWTJC and Coastal Bend College in Beeville, TX, earning an associates of applied science degree in dental hygiene.
She enjoys constantly learning what's new in dental hygiene and prevention. She prides herself in being gentle, yet thorough.
She said yes to her newlywed husband, Tyrel in April 2013 and recently welcomed their first child into the world.
She enjoys relaxing by the river, traveling, working out and spending time with her family and friends.
---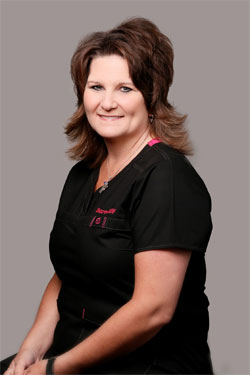 Sharon Ross
Registered Dental Hygienist
Sharon is a registered dental hygienist living in D'Hanis where she is a long time resident of 37 years. She is a graduate of D'Hanis High School and the University Of Texas Health Science Center Of San Antonio where she received her Dental Hygiene certification. She has 15 years experience as hygienist with five of those being in a small town setting which she enjoys most.
Sharon is married to Joseph Ross, formerly of Uvalde and they have three children Trent, Kayci and Tiernan.
She enjoys the company of friends and family. She keeps busy with the many activities of her kids throughout the year and family outing.
---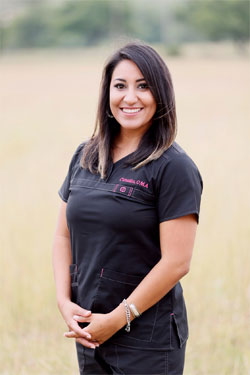 Claudia Jenkins
Assistant Office Manager
I was born and raised in Piedras Negras, Mexico and I am now happily settled in Uvalde, TX with my husband and two young children. I love the dental field. Most people would say that I am very social and love to seek new adventures with my family. I enjoy traveling and we all love anything involving water. Exploring new recipes in the kitchen is my passion and really enjoy it when someone else does the dishes.
---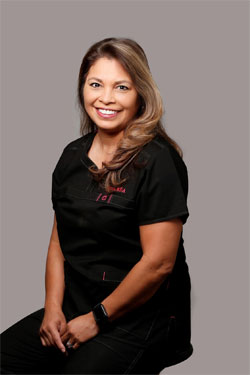 Janie Avila
Lead Dental Assistant
Janie is a registered dental assistant, has been at our practice for almost 18 years. She is originally from Carrizo Springs, TX but has resided in Uvalde for 20 years. She graduated from Carrizo Springs High School and received her Associates of Science degree in Business from Southwest Texas Junior College. She earned her RDA with her passed experience and when mandated in 2006, earned her title with resource classes taken at UTSA in San Antonio.
Janie is married to Robert Silva, from Uvalde. Her blended family consists of her 2 boys, Justin and Quentin, his 2 children Brianna and Arrlo. Janie was blessed with a one year old granddaughter named Aria. Together they have adopted 3 four legged children: Blanca, LuLu (Chihuahuas) and the newest member Duke (Rottweiler). Janie enjoys traveling, reading and spending time with her blended family.
---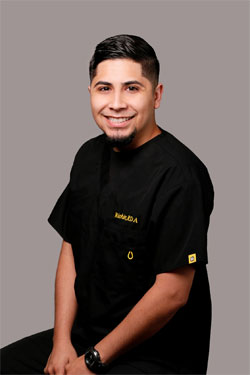 Jose Nevarez
Dental Assistant
Bio Coming Soon!